The Montana Bicycle Guild, Inc. (MBG) was created as a nonprofit in January 2014 to fill the needed role of advocating for and being an organization that represents mountain bikers in Montana.  While there were other organizations already in existence that worked on trail and land management issues, there was no other organization that could advocate for the ever-growing mountain bike user group in the Helena area.  We also saw the opportunity to create the Montana Enduro Series (MES) to help promote mountain biking in Montana.  The MES brings us to multiple areas around the state and the surrounding region and allows us to meet and coordinate with many mountain bikers and different groups from around Montana.  We've got three successful seasons of running the MES under our belt and are excited for what the 2017 season will bring.
Our Mission.  The MBG has a dual mission: (1) to improve, build, and foster Montana's bicycling community, including the development of bike riding and community resources in both Helena and in Montana; and (2) to produce world-class mountain bike races in Montana and the surrounding region.  Ultimately, the MBG strives to make Montana and our local community of Helena a great place to live, bike and do business, while similarly promoting and expanding mountain biking opportunities around the state of Montana.
Eric Sivers
eric@montanabicycleguild.org
Eric is the O.G. enduro rider.  Seriously.  He's got the high school senior photos to prove it.  Eric is in charge of the marketing plan as well as the liaison between our pals over at Bike Helena.  He also sits on the Prickly Pear Land Trust Trails Committee, is a Trailforks admin, and is sorting out getting everyone trained in using the high-speed timing system.  Oh, he's also El President of the MBG and Chairman of the Board.
TJ Lehman
tj@montanabicycleguild.org
TJ is the treasurer.  He's also responsible for design and interior design for the office.  I think this one time he rode his bike into a berm and crashed and then couldn't walk for a while.  Why?  He didn't check his air pressure good enough.  On the off chance you run into him in public, remember that he's left handed.
Shannon Stevens
shannon@montanabicycleguild.org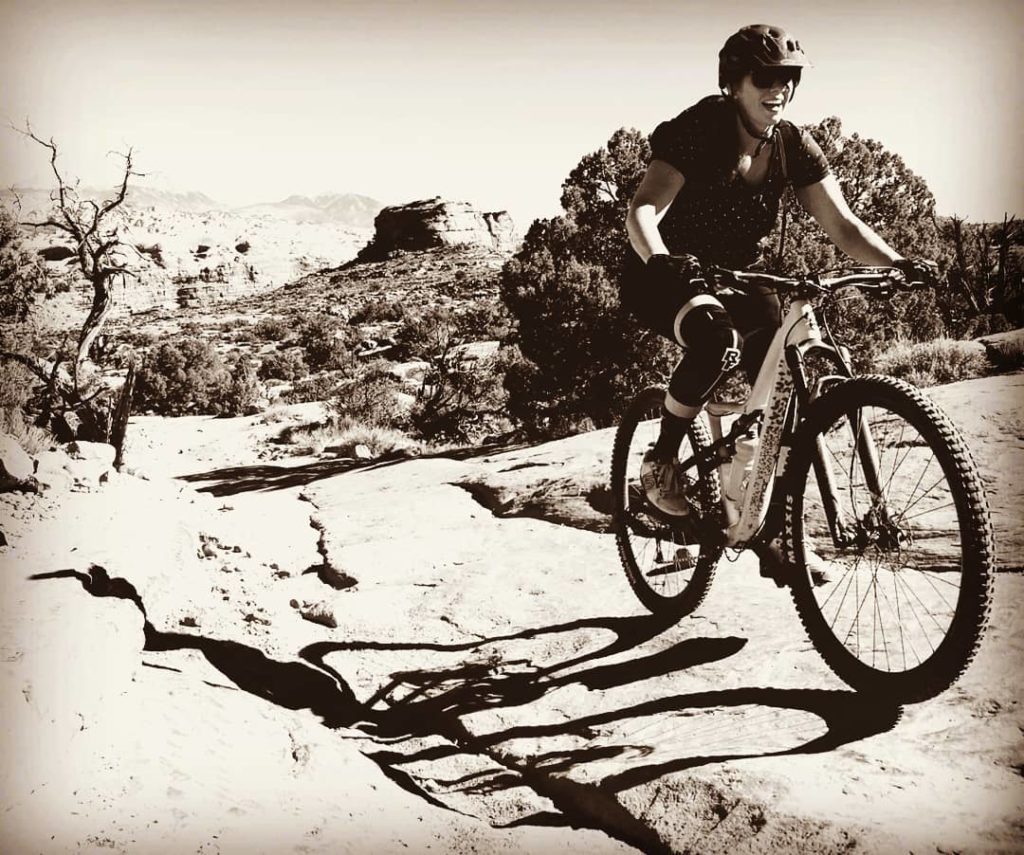 Shannon is someone who doesn't take crap from the boys, and is capable of hanging with the best of us.  She takes care of lots of event planning and is the high charge of everything fatbike.  When she's not having yard sales or getting helicopter rides, she's ripping laps around the South Hills.
Ryan Ford
ryan@montanabicycleguild.org
Ryan's overarching role is to ensure that everything we do is enduro-specific enough and to check and make sure that all of our bona fide enduro spec kits are freshly pressed.  His tank tops (see photo) are regularly responsible for out-gunning everything in sight.  He's also the go-to guy for coordinating all things with the races – especially Bozeman – and he once drove a CRX around a local track faster than a GT-R could make it around.
Tony Zammit
tony@montanabicycleguild.org
Tony is usually raiding the spare parts bin at The Garage and learning what a http is while building the websites. For an entire year Tony had to get up at 2 am in order to attend meetings via Skype while he followed his heart for an Irish girl. The good news: Tony got the girl. The bad news: Tony has to wear pants at meetings now.
Denny Palmer
denny@montanabicycleguild.org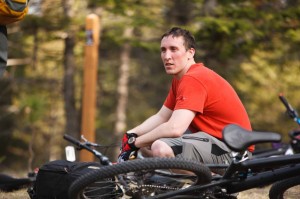 Denny is working to make this budding idea grow by injecting it with a healthy dose of legal knowledge and one fantastic bit of business savvy.  He also doubles as the trail medic.  Never mind his fancy, lightweight, carbon-fiber bike – his pack usually weighs about 40 pounds (Pintler, his giant puppy, may or may not be in the bag, too) because he's carrying medical supplies for everyone
Dan Barry
dan@montanabicycleguild.org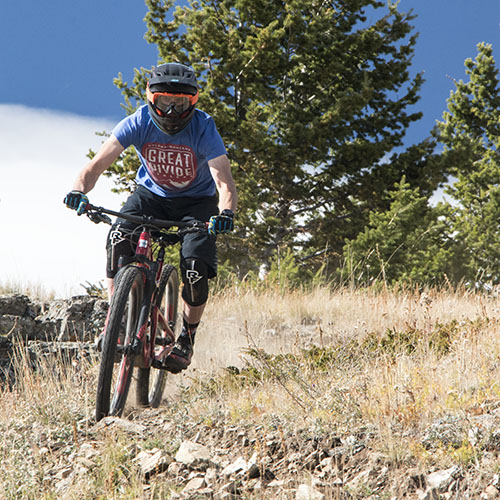 When he's not renovating, Dan is caching sponsors for the Montana Enduro Series and the MBG.  He spends his days as the proprietor of Great Divide Cycles and The Garage.  When he's not there, he is obliterating some insane, uphill KOM on some trail or soaking in his hot tub.
Chris Charlton
chris@montanabicycleguild.org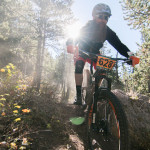 Chris is on our Trail Committee and works hard to improve and maintain our Helena area trails. Not only does Chris help to create strong ties with different local user groups and government agencies behind the scenes, but he also puts in time with physical trail building and maintenance. He's a good man. And thorough.
Roy Caldwell
roy@montanabicycleguild.org
Roy's put more miles on a bike in Baghdad than anyone else, or so he claims were not sure. He's got all kinds of high level military clearance, so we won't dig too deep. When he isn't doing things he can't talk about he is running the Queen City Wheelhouse. He loves doing everything from fixing bikes to getting new people on their first bike.
Mike Williamson
mike@montanaenduro.com
Mike was actively attending meetings and helping out on a weekly basis for over a year before becoming a Director in 2016.  He's also good for solid engineering skills and providing occasional ski-tuning advice.  Mike also likes a good night of sleep before a powder day.
Christine Wike
Board Member Emeritus
Christine's primary function is keeping all the boys in check.  She's also involved with getting through to the folks in the government to make sure that we're all up to snuff with the permitting for the races.  It's her calls that make the races happen.
Steve Coen
Board Member Emeritus
The bike guru and Godfather of the Gravity Guild.  Steve started the Helenduro race back in 2006, when people still though that enduro was a type of motorcycle and that the housing bubble would never pop.   Steve works to coordinate with sponsors and to make the races happen.